The Rhythm Factory is a 10,000 square foot event complex conveniently located at the Regency Square Mall in Jacksonville, FL. The Rhythm Factory is proud to offer three luxurious suites accommodating 40 to 150 guests. The Rhythm Factory has the added advantages of beautiful landscaping, endless parking and the most flexible venue in the city. 
The Rhythm Factory has a host of custom wedding and event options for you. When you book the Rhythm Factory, you're getting more than just an event space rental; you're getting the very highest standard in customer service and over 30 years of event experience. We are committed to our customers' satisfaction

Whether you're planning a wedding, birthday party, baby shower, corporate meeting or dinner party, the Rhythm Factory will provide a one-of-a-kind experience for you and your guests. 
---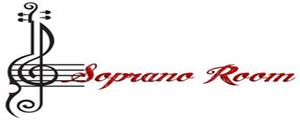 A contemporary styled cozy intimate space with beautiful chandeliers and recessed lighting.   
The Soprano room is used as our bridal suite and groom's lounge for weddings. 
Enjoy a 1st class bridal suite where you can get ready, enjoy food and drinks and snap a few pictures before the day gets in full swing. Makeup stations, dress rack, full height mirrors, and plenty of seating offer an incredible way to spend those last few hours before saying your vows.
CLICK HERE for more info about the Soprano Room
---

Welcome to the exquisite Alto Room, the centerpiece of your perfect wedding ceremony. Immerse yourself in a spacious haven meticulously adorned to reflect your unique style and preferences. Enveloped in elegance, the Alto Room sets the stage for your special day.
CLICK HERE  for more info about the Alto Room
---

The Tenor Room is our largest suite. with a huge area for your event including a LARGE stage to accommodate the wedding party, bands or DJ, amazing JBL sound equipment, beautiful wooden floors, Large bar space with refrigerators. It also has a private bridal suite for the comfort of the bride or Quinceanera. The Tenor room can accommodate 60 to 150 guests.  
Rental of venue includes:
• 6 beautiful chandeliers and recessed lighting
• 60" round, 6 ft rectangular 
• Chiavari chairs (chair covers not included but can be rented)
• Large lobby area
• Food prep area with 2 full-size refrigerator
• Full sized bar
• Professional licensed vendor referrals (Caterers, DJs, Bartenders, etc.)
• Event consultation
CLICK HERE  for more info about the Tenor Room
---
How to book the Rhythm Factory
OUR PROCESS
A perfectly executed event starts with a clearly defined process. From the initial point of contact down to the very last detail of your special event, we strive to create an experience that allows you the freedom to focus on what matters most to you and not let the minutia of planning take over your life.
CONNECT - PLAN - DESIGN - CELEBRATE
The Rhythm Factory books event dates on a first-come first-serve basis. We will set up an appointment to connect with you and view our center. At that time we will discuss the initial plan for your event and provide you with an estimate. To secure your event date, a non-refundable down payment of $500.  A signed rental agreement must accompany the down payment. Verbal commitments are not accepted for bookings. Your date will not be held without a down payment and executed contract during your appointment.

Event Consultation 
After you book your event, we will set up a one-hour consultation to discuss the design and the following:
Event in detail
Create a timeline
Agree on a floor plan
Review décor packages or linen rental
Entertainment options
Vendor referrals
Final balance is due two weeks prior to your event at our final meeting to confirm all details and guest count. Now it's time to celebrate.
 
Want to set up a visit to the center or a consult with our event designer? CLICK HERE. 
"

man where do I start!! me and my husband got married yesterday and when I tell you this was mind blowing! the decorations exceeded our expectations! everything ran smoothly and was so beautiful! Mrs. Terry and her crew was soooo professional!! we absolutely loved everything about our special day! I would do it all over again if I had to!! Mrs Terry made sure I was calm the whole time and it wasn't anything I had to ask for because she had everything set and ready! we truly appreciate you and your staff! we are forever grateful!" - Jennifer Kaye
— Facebook Review